Mission
Engage, inspire and empower teachers, students and artists to be their best by providing them superior educational and art products.
Vision
Teachers, students and artists relying on our products to help them be their best.
PACON PRODUCTS
From construction paper to poster board, chenille stems to wiggle eyes, Pacon products inspire students, parents and teachers to let their imagination shine. With trusted brands like Fadeless®, Bordette®, Tru-Ray® and Creativity Street®, our educational and art supplies encourage creativity. We strive to provide innovative products that help teachers create functional and inspiring learning environments for their students.
For more information, inspiration and product updates, please follow us on Facebook, Pinterest and YouTube!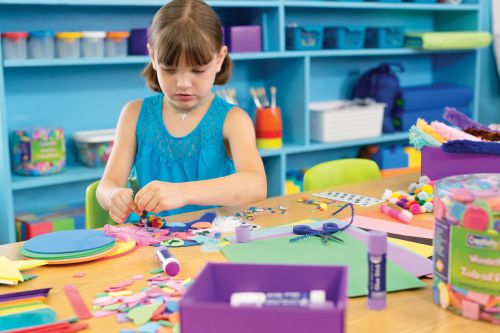 History
Pacon was founded in 1951 as Paper Converters, Inc. in Appleton, Wisconsin. Our product offerings kept growing, and we soon outgrew our facility within a former paper mill. In 1968 we relocated to the Casaloma Drive facility we are still operating from today.
We continue to expand and grow our business to offer our customers the most dynamic range of educational products under the sun. We strive to provide innovative products for both the classroom and home. We are proud to offer brands such as Fadeless® Paper, Bordette® Borders, Tru-Ray® Construction Paper, UCreate® Art Papers, Classroom Keepers®, Creativity Street® and WonderFoam®.
Associations and Partners
Pacon is happy to actively partner with the below organizations and associations, along with several others.
Pacon is a member of the EdMarket Association, as well as the National Art Education Association.
Our Strathmore Artist Papers™ division is a strong supporter of NAMTA.
TM used under license from Mohawk Fine Papers Inc.
Donations
We are proud to support the Kids in Need Foundation as the sole recipient of all our donated products. The Kids in Need Foundation believes every child in America should have equal opportunity and access to a quality education. They are dedicated to partnering with teachers and students in under-resourced schools throughout the country and providing the supplies needed for teachers to teach and students to learn. We share their values and mission and look forward to helping them achieve this important goal.
You can learn more about the Kids in Need Foundation at their website, www.KINF.org.
Employment Opportunities
Dixon Ticonderoga is an equal opportunity employer that provides a challenging work environment and a commitment to its employees. We offer a competitive salary and comprehensive benefits package including medical, dental, life, disability and a 401K with an above average company match.
To view a list of our current job openings and apply online, please visit our recruiting portal here.
Converting Capabilities
Dixon Ticonderoga Company/Pacon is dedicated to being the preferred converter of quality specialty paper products serving customers worldwide. We specialize in flexographic printing, custom sheeting, cut-size sheeting, single-face corrugating, disc ruling, flexographic ruling, micro-perfing, packaging, padding, punching, rewinding, slitting, trimming and dry erase.