Mission
Engage, inspire and empower teachers, students and artists to be their best by providing them superior educational and art products.
Vision
Teachers, students and artists relying on our products to help them be their best.
PACON® CORPORATION
From construction paper to poster board, chenille stems to wiggle eyes, Pacon products inspire students, parents and teachers to let their imagination shine. With trusted brands like Fadeless®, Bordette®, Tru-Ray®, Riverside® and Creativity Street®, our educational and art supplies encourage creativity. We strive to provide innovative products that help teachers create functional and inspiring learning environments for their students.
For more information, inspiration and product updates, please follow us on Facebook, Pinterest and YouTube!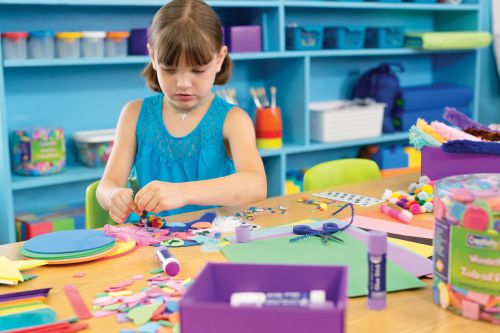 Associations and Partners
Pacon is happy to actively partner with the below organizations and associations, along with several others.
Pacon is a member of the EdMarket Association, as well as the National Art Education Association.
Our Strathmore Artist Papers™ division is a strong supporter of NAMTA.
TM used under license from Mohawk Fine Papers Inc.
Donations
We are proud to support Adopt A Classroom and Donors Choose to help fulfill our mission to engage, inspire, and empower teachers and students. While there are many worthy causes, partnering with these organizations makes it possible for us to better reach those in need. We encourage you to visit their websites to see the impact they're making and learn how you can get involved.
We also connect with local businesses and organizations in and around Appleton, Wisconsin to serve the education and art communities where we live and operate.
Employment Opportunities
Pacon is an equal opportunity employer that provides a challenging work environment and a commitment to its employees. We offer a competitive salary and comprehensive benefits package including medical, dental, life, disability and a 401K with an above average company match.
To view a list of our current job openings and apply online, please visit our recruiting portal here.
Converting Capabilities
Pacon is dedicated to being the preferred converter of quality specialty paper products serving customers worldwide. Pacon specializes in flexographic printing, custom sheeting, cut-size sheeting, single-face corrugating, disc ruling, flexographic ruling, micro-perfing, packaging, padding, punching, rewinding, slitting, trimming and dry erase.